About Empire Cleaning
Empire Cleaning is a full-service residential and commercial cleaning company, specializing in safe and effective carpet cleaning, upholstery cleaning, air duct cleaning, and refinishing and refurbishing of all types of stone flooring.
Mr. Marcino is a past HCRC carpet inspector and past Eastern Regional Director of The New England Institute of Restoration and Cleaning. His years of specialized experience in the field gives Empire Cleaning a unique advantage, and gives you excellent service from trusted professionals.
In the event of a smoke damage or water damage emergency, Empire Cleaning is your reliable source for responsive, reliable emergency clean-up.
Our Philosophy
At Empire Cleaning, our first priority is 'health before appearance.' We value the health of our employees, customers, their homes and offices. This care is reflected in all the different products we employ in the safe and gentle cleaning of your carpets and upholstery. We don't use any harsh detergents or chemicals, only mild detergents and soft water in our steam cleaning and hot water extraction techniques—-eliminating allergies to harsh substances and unpleasant odors for our clients. We run our business with you in mind, discerning the best practices on a per-client basis.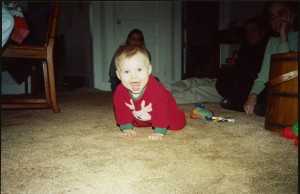 Certifications
IICRC Certification: The team at Empire Cleaning is proud to be certified by the Institute of Inspection, Cleaning, and Restoration Certification. As a part of our certification, we operate by the IICRC Code of Ethics and provide ongoing education and training for our staff.
Areas Covered
Empire Cleaning, LLC is located in Saratoga Springs, NY. Our location of operation spans a 60-mile radius—-North to Whitehall, South to Albany, East to Salem, and as far West as Fonda, NY.
Company History
Empire Cleaning was formed by Mel Marcino in 1987. Since then, we have amassed many certifications, from carpet and upholstery cleaning, odor removal, basic carpet repair and reinstallation, smoke from fire, carpet inspection, and that of Master Cleaner.
In the spring of 1992, Mel went off to Chattanooga, TN and Dalton, GA to study to become a certified carpet inspector. He studied carpet fiber types, construction, dyeing, coatings and cushion. He studied mill-related defects, installation problems and maintenance issues. Touring several carpet mills to see the entire manufacturing process of wall-to-wall carpeting and area rugs was an eye-opening experience.
In 1993, having studied and and experienced many different cleaning chemicals, a move was made to shift from using tap water to using softened water, and in some cases, ionized water, to allow safer cleaning solutions for not only the people involved, but the products that we work upon. The professional cleaning industry has made great strides in the last 10 years with better and safer cleaning solutions than ever before. Many of the harsh solutions are still around and sometimes they have to be used in order to get results that customers may demand. However, we understand in these circumstances, the safest procedure possible is required.
We've been going green ever since, long before most people had even heard of the term!